Business
what is social media management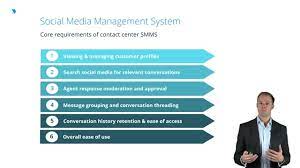 In what is social media management today's digital age, social media has become an integral part of our daily lives. From checking Facebook to scrolling through Instagram, we're constantly consuming content and engaging with others online. But have you ever stopped to wonder who manages all of these platforms? Enter social media management – a crucial component for businesses looking to build their brand presence, engage with their audience, and drive conversions. In this post, we'll dive into what exactly social media management is and why it's important for your business. So grab your favorite beverage and let's get started!
What is social media management?
As the name suggests, social media management is the process of managing your company's social media presence. This includes creating and curating content, publishing and scheduling posts, moderating comments and interactions, analyzing analytics, and more.
The goal of social media management is to create a positive online presence for your company that will attract and engage potential and current customers. A strong social media presence can help to build brand awareness, generate leads, and drive sales.
To be successful at social media management, it's important to have a strategic plan in place. This plan should include your goals, target audience, key messages, and calls to action. Once you have a plan in place, you can start creating and sharing engaging content that will help you achieve your goals.
The different types of social media platforms
There are many different types of social media platforms that can be used for social media management. The most popular platforms are Facebook, Twitter, LinkedIn, and Instagram. Each platform has its own unique features and benefits that can be used to manage your social media presence.
Facebook is the largest social media platform with over 2 billion monthly active users. Facebook allows you to create a page for your business or organization where you can share updates, events, and promotions. You can also use Facebook ads to reach a wider audience with your message.
Twitter is a microblogging platform that allows you to share short updates or thoughts in 140 characters or less. Twitter is great for engaging with your followers and building up a following of potential customers. You can also use Twitter ads to reach a specific audience with your message.
LinkedIn is a professional networking platform that can be used to connect with other professionals in your industry or field. LinkedIn also allows you to post updates about your business or organization, as well as articles or blog posts that will be seen by your connections.
Instagram is a photo-sharing platform that has over 800 million monthly active users. Instagram is great for sharing visual content such as photos and videos of your products, services, or events. You can also use Instagram Stories to share behind-the-scenes content or give sneak peeks of new products or offerings.
The benefits of social media management
There are many benefits of social media for businesses. Perhaps the most obvious benefit is that it can help to increase brand awareness and reach a wider audience.Social media platforms offer businesses a unique opportunity to connect with potential and current customers, as well as other key audiences such as influencers and industry thought leaders.
When used effectively, social media can be an extremely powerful marketing tool. It can help businesses to build relationships with their target audiences, drive traffic to their website or blog, generate leads and sales, and even create brand ambassadors.
Another great benefit of social media is that it can provide insights into what your audience wants and needs. By monitoring social media channels, you can gain valuable insights into what people are saying about your brand, your products, your industry, and more. This information can then be used to improve your marketing strategy and make sure that you are creating content that resonates with your audience.
Finally, social media can also save you time and money. If you outsource your social media management to a professional agency or consultant, they will be able to handle all of the day-to-day tasks associated with managing your social media accounts. This includes creating and scheduling content, engaging with followers, monitoring analytics, responding to comments and messages, running ads, and more. This frees up your time so that you can focus on other aspects of running your business.
The disadvantages of social media management
There are several disadvantages of social media management. One is that it can be time-consuming. Social media requires you to be constantly active and engaged with your audience, which can take up a lot of your time.
Another disadvantage is that it can be difficult to measure the results of your efforts. It can be hard to tell if your social media is actually effective in achieving its goals, such as increasing brand awareness or generating leads.
Finally, social media can be expensive. If you hire someone to do it for you, you'll need to pay their salary and benefits. And if you use tools and software to help with your social media management, those costs can add up as well.
How to get started with social media management
As a business owner, you know that social media is a powerful tool to reach new customers and grow your brand. But what you may not know is how to get started with social media .
The first step is to create a social media strategy. This will help you determine which platforms to use, what content to post, and when to post it. Once you have a plan in place, you can start creating and scheduling content.
If you're not sure where to start, there are plenty of resources available online. Social Media Examiner is a great place to start. They offer tips, tricks, and tutorials on everything from creating a social media strategy to using specific tools like Hootsuite.
With a little time and effort, you can quickly become an expert in social media .
Conclusion
Social media is an essential tool for businesses to reach their target audience and promote their product or service. With the right strategy, businesses can maximize the impact of their campaigns on social media platforms, while also effectively managing interactions with customers. It's important to understand that social media goes beyond just posting content; it involves crafting a comprehensive plan that takes into account demographic data as well as customer feedback and preferences. Knowing how to properly utilize tools such as analytics and A/B testing can help companies achieve maximum results from their campaigns.