Life Style
Personalising Your Gifts Online: The Power of eCards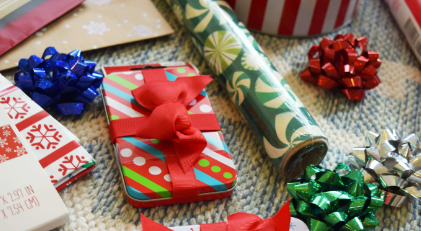 In the digital age, people's lives have become increasingly intertwined with the online world. From shopping to socialising, many aspects of our daily activities now have a virtual counterpart. Gifting is no exception. In this fast-paced era, the convenience and personal touch of eCards have become a popular choice. This article explores the remarkable power of eCards in personalising your gifts online, emphasising the potential of eGift cards.
Convenience and Instant Gratification
One of the primary benefits of eCards is their convenience. No more rushing to the store to find the perfect card or worrying about postage and delivery times. With eCards, you can send your heartfelt message and gift directly to the recipient's inbox in seconds. Whether it's a birthday, anniversary, or just a spontaneous gesture of love, eCards ensure your thoughtful sentiments are instantly shared.
Tailoring Your Message
eCards are not just a replacement for traditional cards but an enhancement. Many eCard platforms allow you to add a personal touch to your message. You can choose from a variety of templates, add your text, and even incorporate multimedia elements like images and videos. This level of personalization ensures that your gift is as unique as the recipient, creating a meaningful and lasting impression.
The Versatile Solution
eGift certificates are a form of eCards that allow you to send not just a message but also a valuable gift. These digital tokens of appreciation offer tremendous versatility. Whether it's a favourite restaurant, an online store, or even a spa day, eGifts give recipients the freedom to choose a gift they truly desire.
A Perfect Fit for Any Occasion
Electronic Gift cards are the ideal solution for various occasions. They can be tailored to fit any celebration, from birthdays to holidays. Offering a gift card ensures that your loved one gets exactly what they want. This level of customization, combined with the ease of eCards, makes digital gift cards a winning choice for both givers and receivers.
Thoughtful Last-Minute Gifting
Life can be busy, and sometimes, gift shopping can be put off until the last minute. With e-gift cards, there's no need to worry about shipping times or running to a store before closing hours. Select an eGift card, personalise your message, and send it instantly. The recipient will appreciate your thoughtfulness, even if you didn't have weeks of planning.
The Element of Surprise
Surprises have a special place in our hearts. The unexpected joy of receiving a heartfelt eGift card can brighten anyone's day. You can send digital gift cards as a delightful surprise, showing your loved ones that you care and want to make their day a little more special. It's an excellent way to maintain the element of surprise in your relationships.
Personalising Your eGift Card Selection
Personalising your eGift card selection is an essential part of the process. Choose a gift card that resonates with the recipient's interests and tastes. Whether it's a music streaming service for the audiophile, a fashion retailer for the trendsetter, or a gourmet restaurant for the food enthusiast, there's an eGift card for every passion.
In conclusion, the power of eCards, particularly eGift cards, in personalising your gifts online cannot be overstated. They offer a world of convenience, personalization, and sustainability. With e-gift cards, you can be thoughtful, even at the last minute, and ensure your gift resonates with the recipient's preferences. It allows us to stay connected, surprise our loved ones, and celebrate special moments while being environmentally conscious. So, the next time you want a personalised online gift, consider the power of eCards and e-gift cards to make your gesture even more special and memorable.