Business
Finding Your Dream Home in Gold Coast: Meet the Property Buyers Agents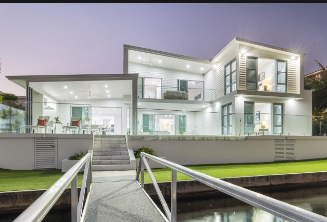 In the bustling real estate market of the Gold Coast, buyers are constantly on the lookout for their dream homes. In recent times, the median house price in this coveted Australian coastal city has seen a remarkable surge, reaching approximately $749,000. This significant increase represents a growth of over 15% compared to the previous year's house prices.
The real estate market is always changing, and the services of buyers agents in Gold Coast become even more valuable. These dedicated professionals are well-equipped to navigate the competitive market, helping potential homeowners find the right property at the best possible price. With prices on the rise, having a skilled buyer's agent by your side can make all the difference in securing your ideal home in this thriving coastal paradise.
Role of Buyers Agents
1. Exclusive Representation: Buyer agents work exclusively for the buyer's best interests, ensuring that their needs and preferences are prioritised at all times.
2. Local Expertise: These agents have an in-depth understanding of the local real estate market, including property values, neighbourhoods, and current market trends.
3. Negotiation Skills: Buyer agents are skilled negotiators, working to secure the best possible deal for their clients while protecting their financial interests.
4. Access to Off-Market Properties: They often have access to not publicly listed properties, giving you a competitive advantage in a competitive market.
The Benefits of Hiring a Property Buyers Agent
1. Time Savings
– Property buyers agents can streamline your property search by identifying suitable options, scheduling viewings, and handling all the paperwork.
2. Local Knowledge
– Their intimate knowledge of the Gold Coast area can help you discover hidden gems and desirable neighbourhoods that you might have overlooked.
3. Negotiation Expertise
– Buyers agents are skilled negotiators who can help you secure the best possible deal while avoiding common pitfalls.
4. Access to Unlisted Properties
– Their industry connections often grant them access to off-market properties, increasing your chances of finding a unique dream home.
How to Find the Right Property Buyers Agent
1. Research and Referrals
– Start by asking friends, family, or colleagues for recommendations. Look for reviews and testimonials online to gauge an agent's reputation.
2. Credentials and Licensing
– Ensure that the buyers' agent is licensed and registered with the appropriate authorities in Queensland.
3. Interview Multiple Agents
– Selecting the first agent you find is not a good idea. To learn about different agents' strategies, costs, and degree of dedication, conduct interviews with them.
4. Check for Local Expertise
– Verify that the agent has extensive knowledge of the Gold Coast market, including the areas you're interested in.
Working with a Property Buyers Agent
1. Consultation: During the initial session, your agent will learn about your needs, preferences, and financial constraints.
2. Property Search: They will scour the market to identify suitable properties, using their industry connections and expertise to find the best options.
3. Property Viewings: Your agent will arrange property viewings and accompany you to assess the suitability of each home.
4. Negotiation: When you've found your dream home, your agent will negotiate on your behalf to secure the property at the best possible price and terms.
5. Contract and Closing: They'll guide you through the contract and closing process, ensuring that all paperwork is in order.
Conclusion
Finding your dream home on the Gold Coast doesn't have to be a daunting task. Property buyers agents in Gold Coast are your secret weapon, equipped with local knowledge, negotiation skills, and exclusive access to properties that can make your dream a reality. By enlisting the services of a qualified buyers agent, you can simplify your property search, save time, and secure the perfect home in this stunning coastal paradise.